Dedicated to maintaining our exclusive family feel
Valuing Foster Carers as fellow professionals.
Excellent ongoing support & training
Welcome to Family Fostering
We are a small, family orientated and independent fostering service based in South East Kent. Our ethos, of recognising each individual's unique worth and enabling them to unlock and reach their potential, is central to everything we do. This is inclusive to all the children and young people within the service, our foster carers and staff members.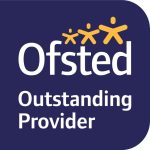 What makes us different to other fostering agencies?
Our commitment is to remain a small, independent service where every individual is known and where we can provide an exclusive family feel. We value our Foster Carers as fellow professionals and work alongside them in every aspect of the fostering role.​
Why foster with Family Fostering?
Our Foster Carers receive first class training and an excellent benefits package
OFSTED Outstanding Provider
With credit to our small team of dedicated, highly skilled staff and our existing fabulous fostering families, OFSTED rated us OUTSTANDING in all areas.
Do you have what it takes to be a Foster Carer for Family Fostering? If you can tick the boxes, then the answer is YES!   We'd love to hear from you!
Take the first step to becoming a Fabulous Foster Carer with Family Fostering and complete the form:
Become a Fabulous
Foster Carer
Send your details and one of our Fostering Team will contact you!