We had fostered with various agencies in the past, and for a long time, we always felt quite isolated and that we didn't receive enough support.  We also struggled to use 'respite' stays for our foster children as we weren't comfortable doing this.  So, we were very nervous about transferring to another fostering agency as we hadn't had the greatest experience previously.
How Family Fostering Helped Us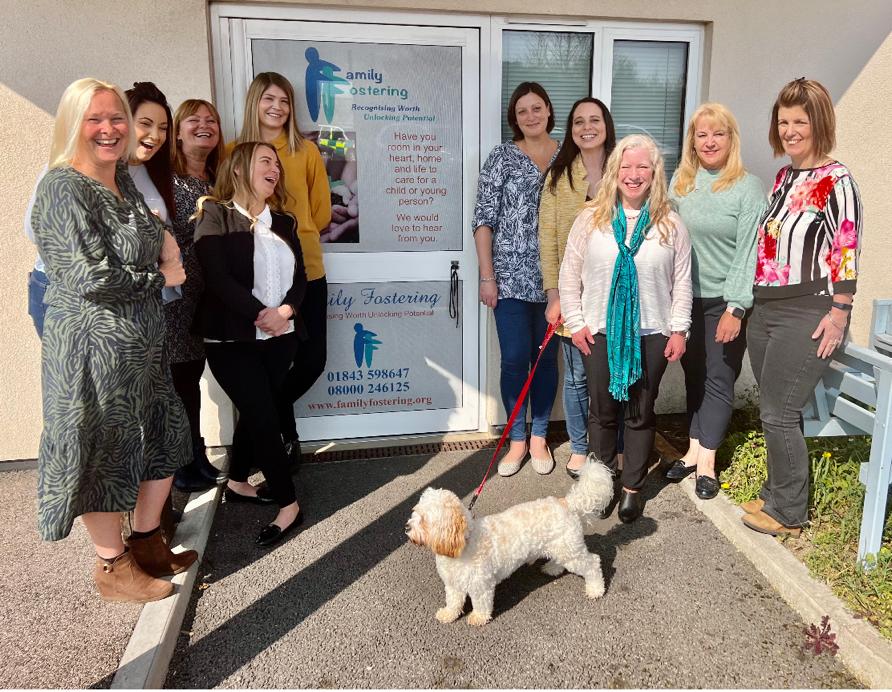 When we were recommended Family Fostering, who we'd heard really great things about, we got in touch right away.
Two of the Family Fostering managers visited us at home, instantly putting us at ease, and reassured us that the process would be smooth and that we would receive comprehensive support all the way.  Following their visit, we made the decision to transfer to them and it has been the best decision as a family we have ever made!
We soon met our Social Worker,  who was amazing.  She visited us, took time to build a relationship with us and helped get our Form F completed very quickly.  We liked that she actually took the time to meet everyone in the home, involved everyone, and included our birth children and foster children in the whole process, we were treated as a family.
Attending Panel was a really positive experience which left us with a great feeling, and we could not wait to start our journey with Family Fostering.
We were pleasantly surprised by how efficient everything was throughout the transition process –  there was always a member of staff at Family Fostering on the other end of the phone or email the instant we needed them to answer our questions, or give us advice.
Following transition and into our current fostering days, we feel the staff and carers are excellent at what they do and everyone supports each other.
The training we have had access to is great!  We've enjoyed a mixture of face to face workshops, group workshops and online training, and we particularly benefitted from the therapeutic workshops. The workshop training has been our favourite because, as as well as learning, there's a chance for open discussions, and the carers shared their experiences.  We all learned together and felt very supported.
Family Fostering taught us that the true definition of 'respite' is 'a short period of rest or relief from something difficult or unpleasant'.   This is not how we felt about our foster children, and we are glad to not have to use this term again.  We are now happy to use 'Short Stays' for our children.
We are now enjoying feeling fully supported at all meetings, all supervisions, and in the choices we make for the children.  We've built a great relationship with everyone we deal with at Family Fostering and we will continue to do so in the future.
We are all encouraged to recognise and celebrate every child's achievement, whether they try something new, succeed at something they've tried before, or have even helped us around the home.  We'll receive a postcard through the door from Family Fostering recognising their achievement and it's amazing to see the children's faces light up when they realise their efforts have been recognised.  It's priceless!
Our children feel happy, supported and recognised for their achievements, and our whole family feels part of the much bigger family of Family Fostering.
Thanks to the Family Fostering team for making all this possible for us!